Posted on :
March-05-2020
Category &nbsp:
Kompetisi, Literasi Informasi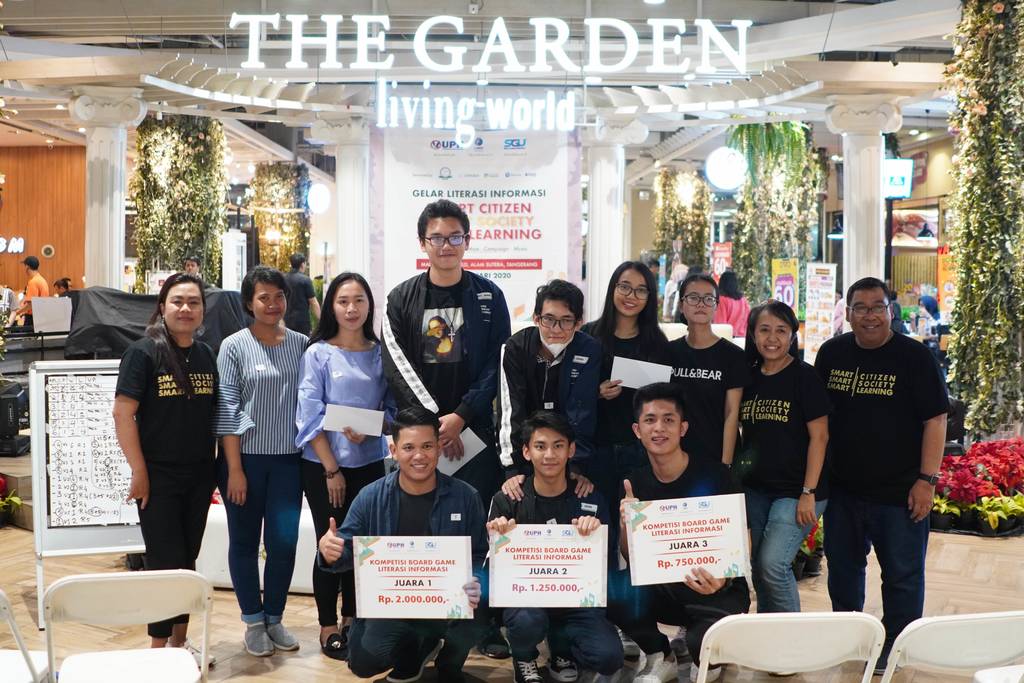 On February 29th, 2020 an Information Literacy Board Game Competition "Wide Wit War" was held at The Garden Mall Living World Alam Sutera, South Tangerang. This board game competition was attended by 11 teams and each team consisted of 3 people. Participants who took part in this activity consisted of high school students as well as students from Tangerang and its surroundings. The "Wide Wit War" Literacy Board Game Competition was spearheaded by three universities, namely Universitas Pelita Harapan, Universitas Multimedia Nusantara, and Swiss German University.
Wide Wit War itself is a board game created by the Universitas Pelita Harapan Library which aims to teach and train Information Literacy skills as well as a fun game. This Wide Wit War has elements of the story and various strategies that can be played to win the match. The board game itself is indeed being loved by many young people because of the many charming elements that play nuances and provide various kinds of board games that can be played by visitors.
This game lasts for seven rounds and will fight against other teams using strategy and information literacy skills. Each team has 5 life points at the start of the game, if the life points run out then the team will be eliminated.
Each team can collect gold and buy various kinds of weapons available to face the hell beasts and get gems that can be used to carry out missions that are rewarded with 3 victory points. Teams can also declare war on other teams by risking the life points they have. The war will be fought quickly and correctly in answering questions regarding information literacy given by the adjudicators. The winner of the war will get 2 victory points and for losing team will be reduced by 1 life point. The winner of this game is the team that has the highest victory points and is the last team standing.
The winner of the "Wide Wit War" Information Literacy Board Game Competition was Ashiapp Team from Universitas Pelita Harapan, Kleist from Swiss German University won the 2nd place, and Cheer Up from Universitas Pelita Harapan University who was awarded in 3rd place.